We worked on so many projects!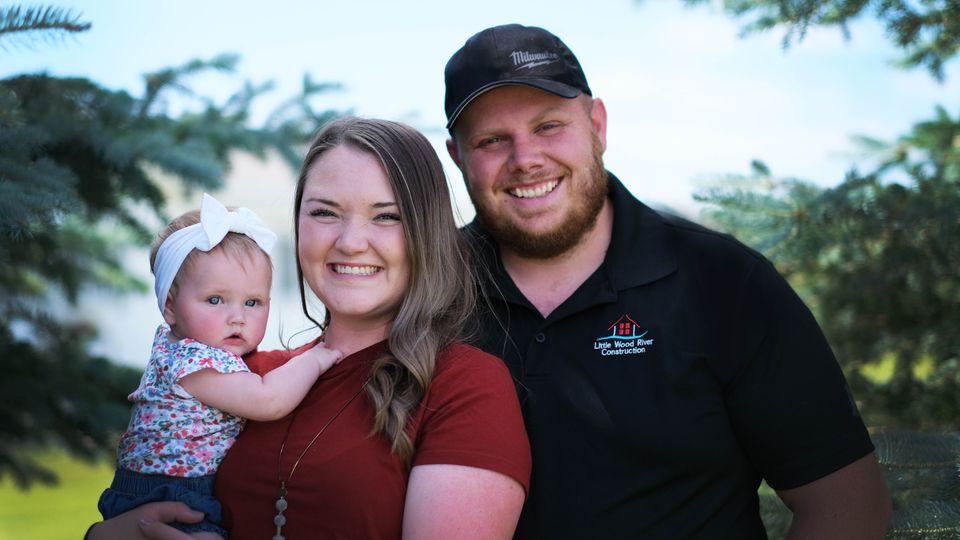 The summer has been busy for us at Little Wood River Construction and we couldn't be happier about it! Some of the projects we have worked on included installing a beautiful granite backsplash to a kitchen, cleaning out a field full of tractor tires, dead trees and other debris, adding bathrooms to an office building, home maintenance, remodeling a one bedroom apartment, adding a kitchen to a basement, window installment, door installment and working with lots and lots of drywall.

Here are some of the highlights:
1. The Granite Backsplash
The granite backsplash was the final piece of a kitchen remodel that's been in progress since last year. We had put in an island, installed a new window, and put in new countertops. We used a 7 Inch Tile Wet Saw with a stand to cut out each individual piece to make it all fit perfectly. The project took probably two and half full work days with two guys to finish the job. The backsplash was put on with heavy-duty glue similar to liquid concrete. The final product was beautiful as you can see from the pictures below!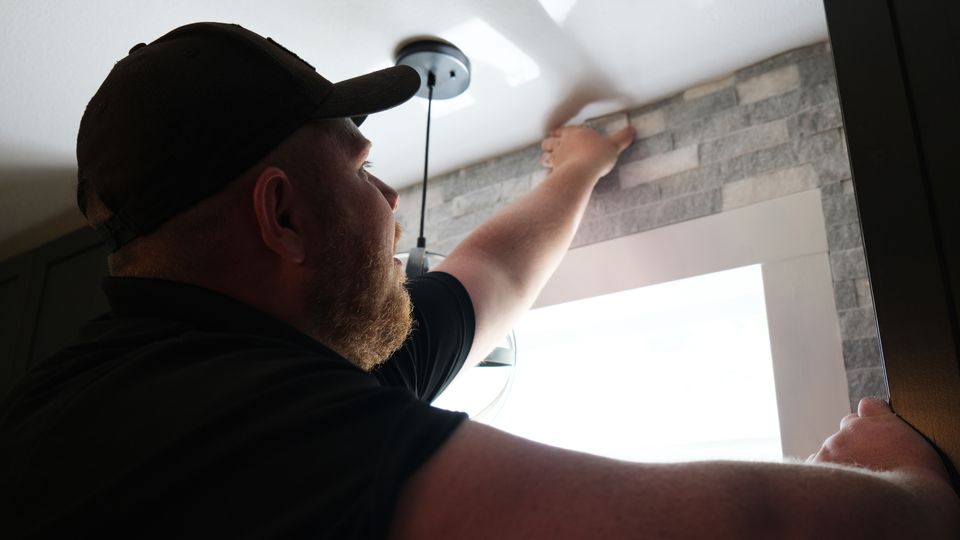 2. Window Installation
Caleb took a trip to Utah for this one. The client wanted a window installed into an attic space, which it desperately needed. Caleb measured the temperature of the attic when he got there in the middle of the day in July and it read 125 degrees Fahrenheit! Needless to say it turned into a night and early morning job.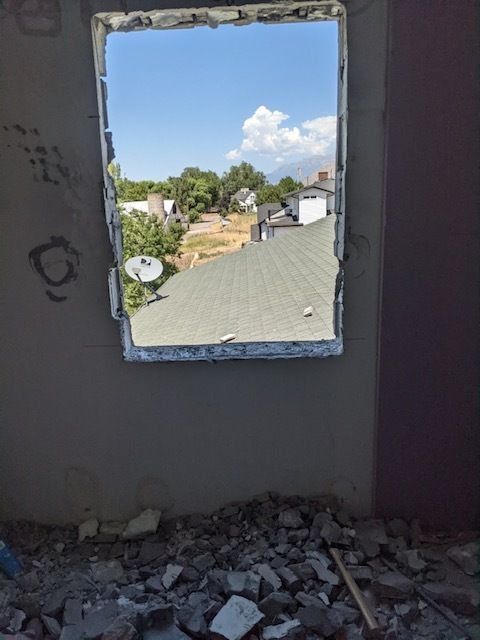 3. Cleaning out the Field Full of Tires, Trees and Debris
Part of a larger job doing home maintenance and a partial remodel on a property that's an Airbnb, cleaning out the field behind the home was a big job. On two separate days we rented two big pieces of equipment, a mini excavator and a tractor with a mowing trailer. The mini excavator helped us move a gigantic pile of tree branches, stumps and even pull entire dead trees out of the ground! We also moved many of the tractor tires with it. The tractor cleared out the rest of tall grass and weeds that were waist high.